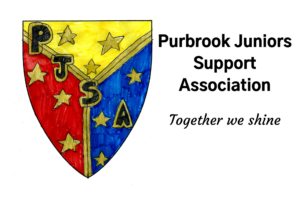 Welcome to the PJSA webpage!
Thank you to everyone who supported the End of School Term Discos or PJSA Sports Day Refreshment Stall and Second Hand Uniform Sales, either by helping or by attending.  It was great to have so many helpers which certainly made light work for us all.  We raised approximately £1,000 profit over the two events. This money will go towards the final building works for the outdoor learning area and for some air conditioning/cooling fans for the Year 6 Productions to keep the children and audience cool.
Helpers required:
We are always looking for helpers, as without helpers these events would not be possible.  Please contact us on the above email or by leaving your contact details in our PJSA post box (which is located in the Junior School office area) if you are able to help.  We are a friendly bunch of like minded parents/carers and being part of the PJSA is good fun for us as well as the children.
Sponsorship Requests/Expenditure:
We have funded an outdoor learning area for the children. This has been built in an unused area of the school site and provides a seating area and shade.
We have purchased a set of 8 virtual reality headsets for the use of the children of Purbrook Junior School which will enhance their technology and learning without having to take them out of the classroom.
We have purchased and installed new picnic benches from recycled plastic which the children are using at breaktimes. The fencing around this area has been refurbished and the Gardening Club are going to plant some hardy shrubs to further enhance this area.
Outside the library we have had some benches installed, including two "buddy" benches.  We aim to provide an area where the children can be outside whilst reading/learning.
These items have been raised from events held at the school by the PJSA such as cinema nights, disco, May Fair, Christmas Fair, Firework Night, Pantomine and Sports Day Refreshments to name a few.
If you have any suggestions where you would like future funds spent, please get in contact with the PJSA.
If you know of anyone who would like to sponsor any of our fundraising events via match funding or donations please pass our email address on to them.
If you know of anyone/business whom would help with volunteering at our events please ask them to contact purbrookpjsa@gmail.com – we would be really grateful for their help.
We politely remind you that members of the PJSA team are parents/carers who kindly volunteer their time to the PJSA around their families and work. If you have any PJSA queries please email us on purbrookpjsa@gmail.com rather than on social media (where we cannot respond) or leave a note for us at the school office.
Thank you again for your continued support for the benefit of the children of Purbrook Junior School.
PJSA Team