Autumn Term 2017
21st September 2017.
5B presented two lovely assemblies this week celebrating the birthday, life and fantastic children's stories of Roald Dahl. The whole school was greeted by the BFG who lead the assembly followed by class members reading "Jam Jar Dreams" and explaining who Roald Dahl was and why his many books are so loved and popular to this day.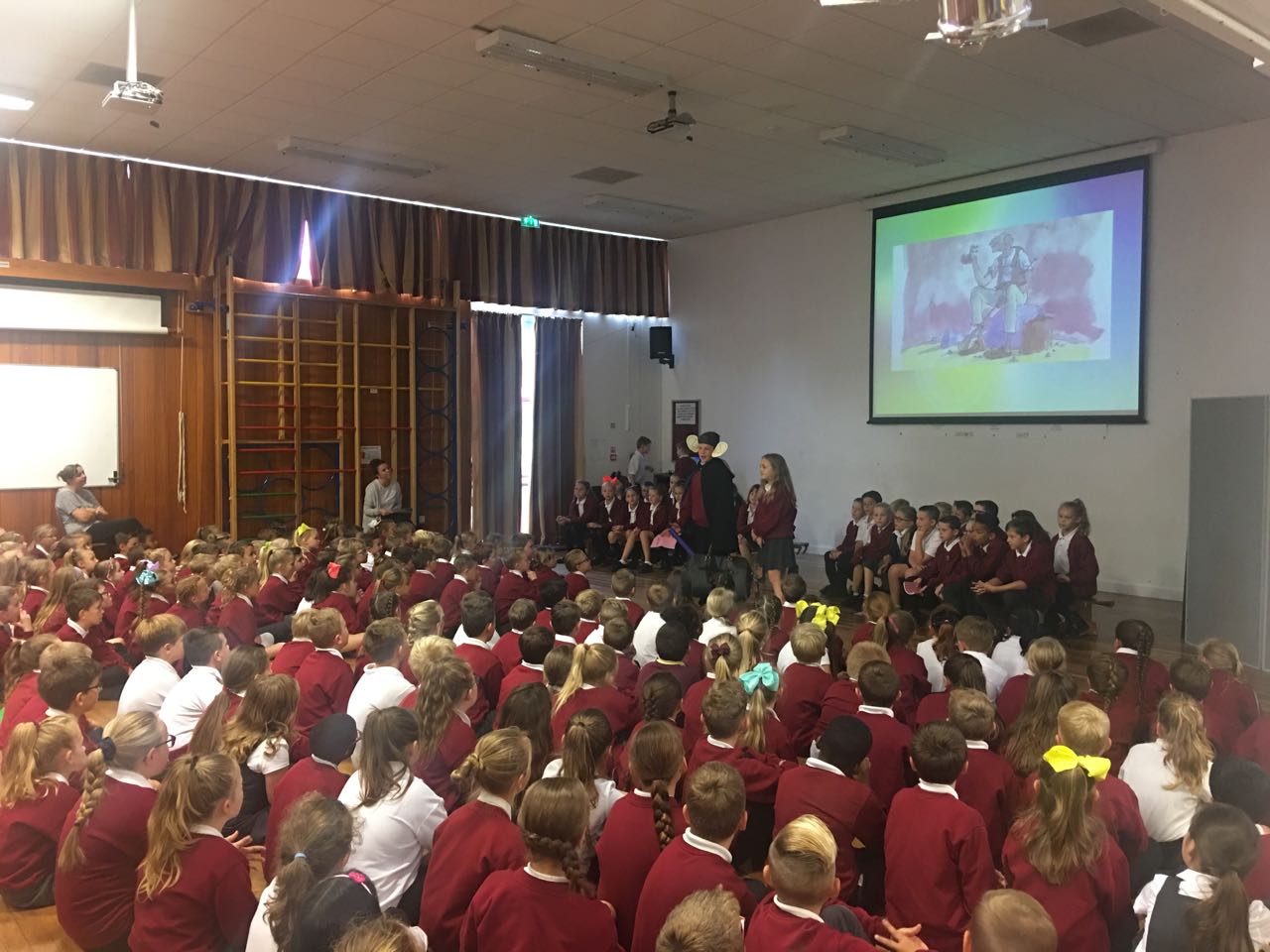 Summer Term 2017
Friday 23rd June 2017 was our Sports Day. The children all arrived at school in sports kits of their House colours – NELSON/RED, WIDLEY/BLUE and SOUTHWICK/YELLOW.
Every child was in a team based on their House and their sporting ability. Each team would play those from the other Houses of a similar ability. There were team events – Basketball, Benchball, Multisills relay and Tug of war and Olympic events – Sprints, skipping race, hurdles, vortex throw, shot putt and javelin.
The day ran really well with many excited children winning tokens towards their House scores. At the end of each Olympic session the finals were held. The finalists were decided form the fastest times recorded for each group. Medals were handed out to the winners of these and for the longest throws . 2nd and 3rd places were also announced (medals for these were handed out in assembly).
During a later assembly, medallists took their stand and were applauded. The winning House was announced – this year it was NELSON!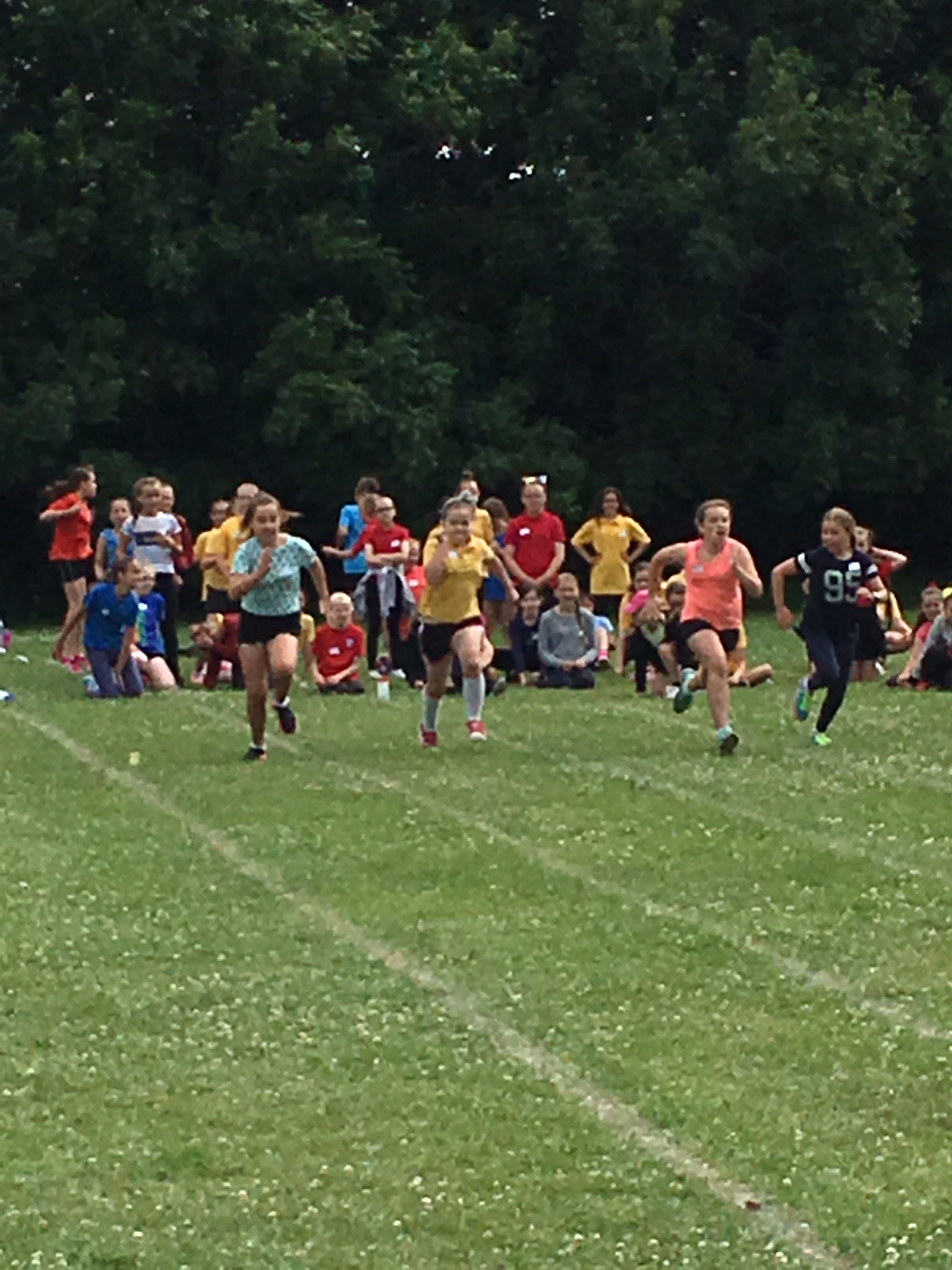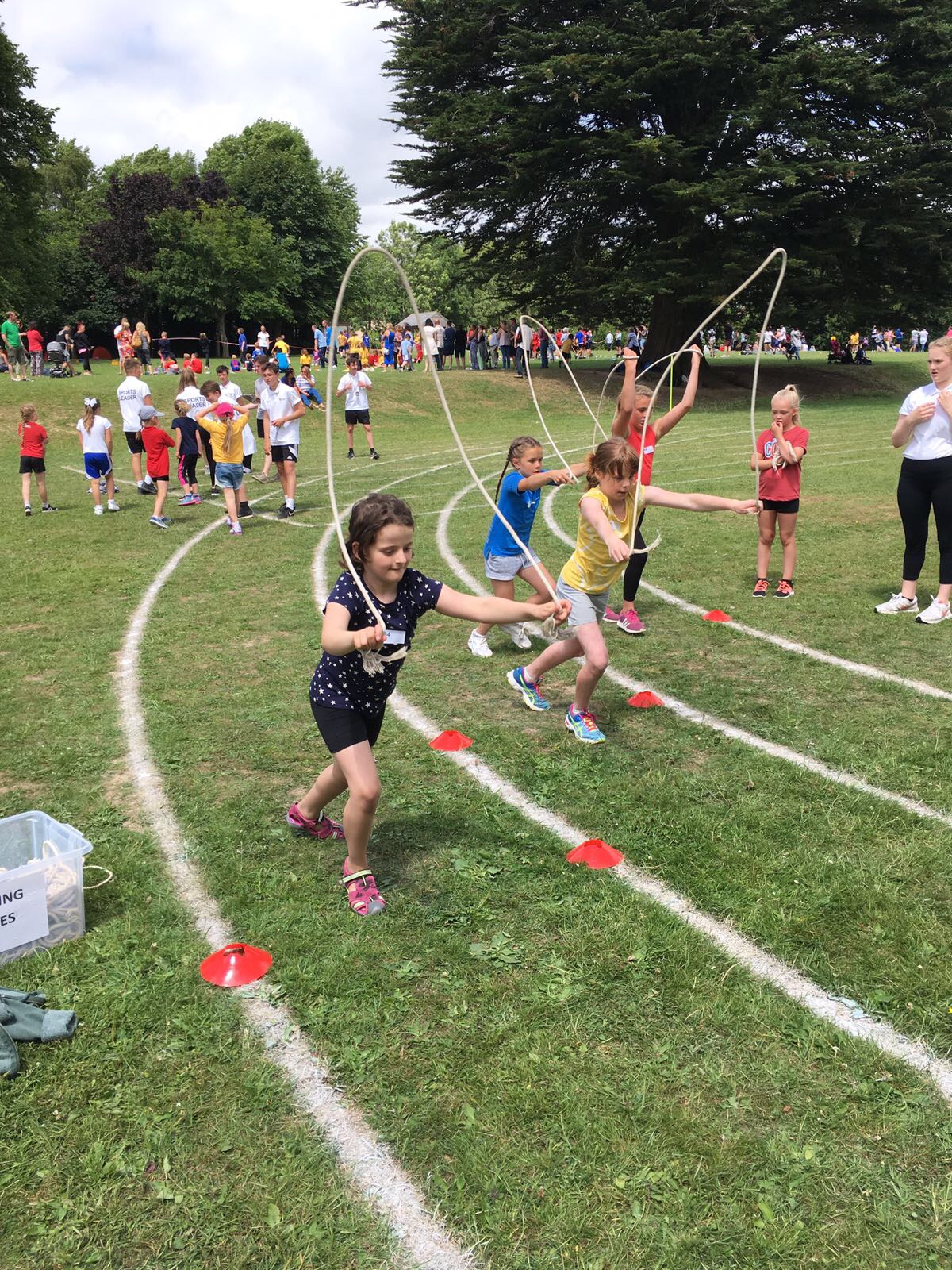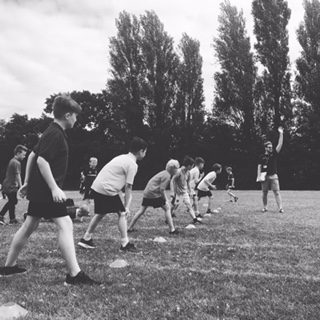 The Dale Cup 2017
Thursday 6th April 2017 was the day of this year's Dale Cup. The weather was fantastic and the atmosphere great, with many parents cheering on the runners. The House supporters from various year groups waved banners and chanted as the runners left the school perimeter to run the part of the course outside the schools grounds.
First back through the gate was William for Widley, closely followed by Charlie for Nelson. The first girl was Chloe from Yr5 running for Southwick, chased down by Sadie for Nelson. The crowds cheered as more runners pushed to complete the course.
With only a few runners left to finish, many children ran back to help support their friends to the finish line. Everyone finished the course.
Final positions:
1st – WILLIAM P (WIDLEY) & CHLOE A (SOUTHWICK)
2nd – CHARLIE A (NELSON) & SADIE I (NELSON)
3rd – DANIEL P (WIDLEY) & CHLOE R (WIDLEY)
The winning House team, presented with the House Cup, Dale Cup, was WIDLEY.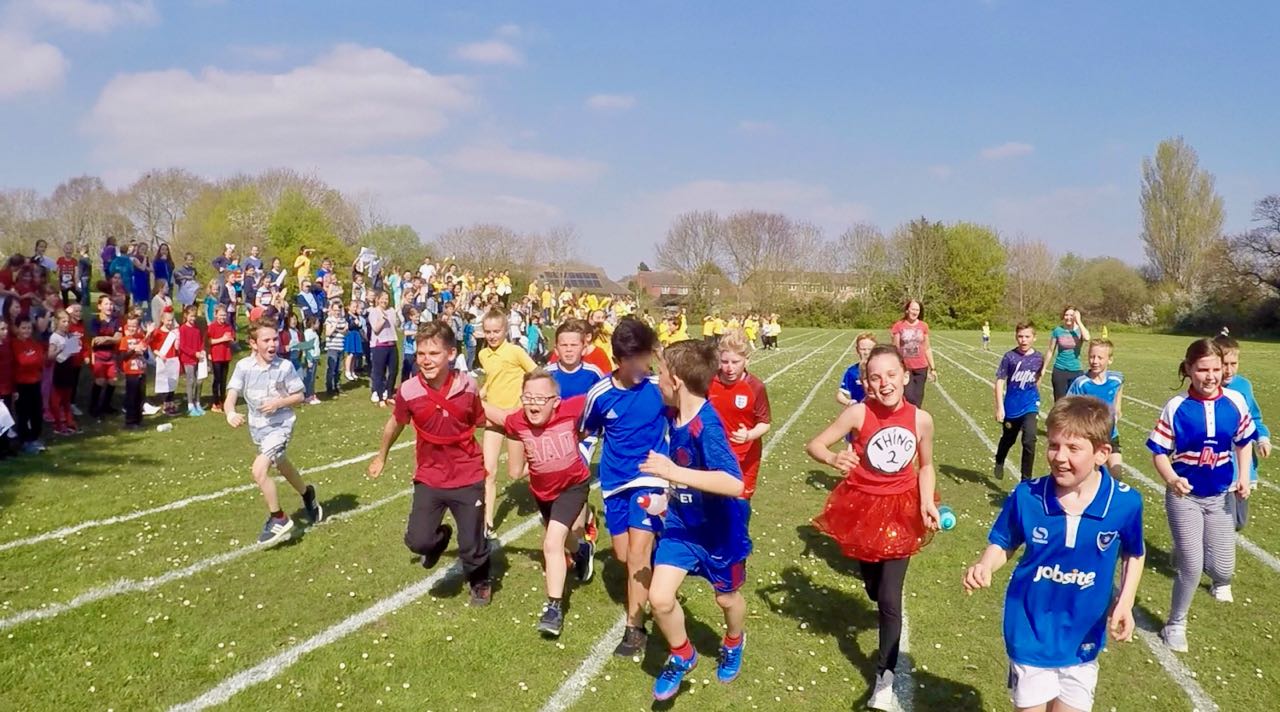 "Raaaar," Hrothgar the Viking invaded Year 4 and  enlisted them as Viking warriors!!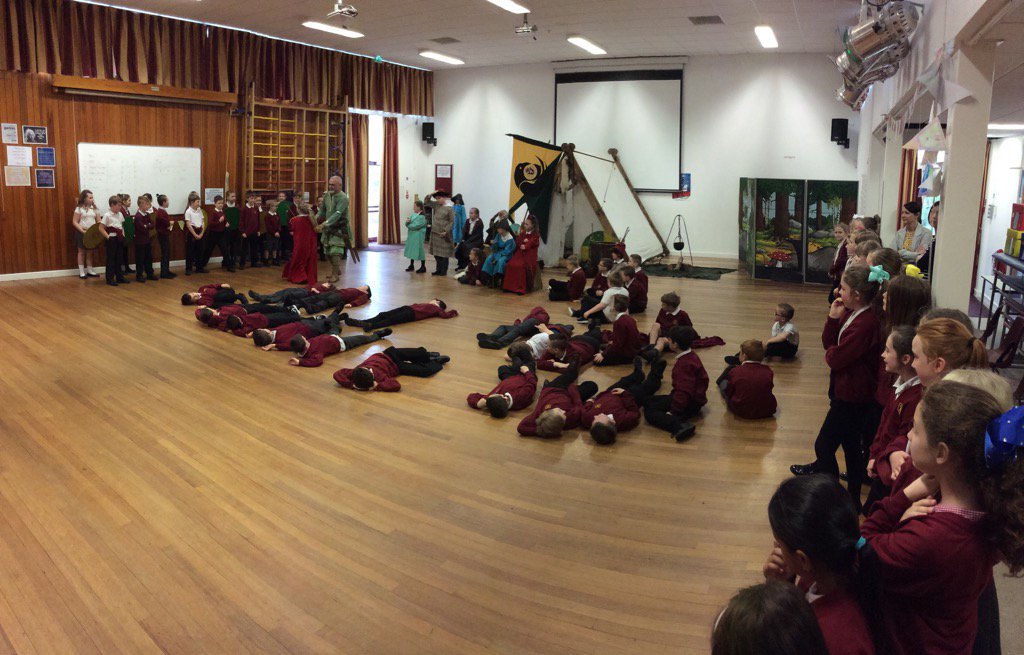 ROCK CHALLENGE 2017
Congratulations to all the children who took part in this years Rock Challenge at the Portsmouth Guildhall on Saturday 4th March. Purbrook Junior School, with their excellent stage performance of The Gruffalo, finished 4th in the contest with 3 awards for visual enhancement, entertainment and stage use. The event was a huge success and an enjoyable evening for all those who took part and watched as members of the audience.
WORLD BOOK DAY
Purbrook Junior pupils and staff celebrated World Book Day on Thursday 2nd March 2017 by dressing up as their favourite book characters. We also had a visit from the children's author Guy Bass who captured everyone's imagination with his tales and stories during a special assembly.
NEW PLAYGROUND CLIMBING EQUIPMENT
Purbrook Junior School is delighted to announce that the PJSA Playground Project has now been completed and the grand opening took place after school on Wednesday 1st March 2017. The PJSA have worked incredibly hard to raise the funds to provide this equipment and the whole school thanks them for their commitment to this.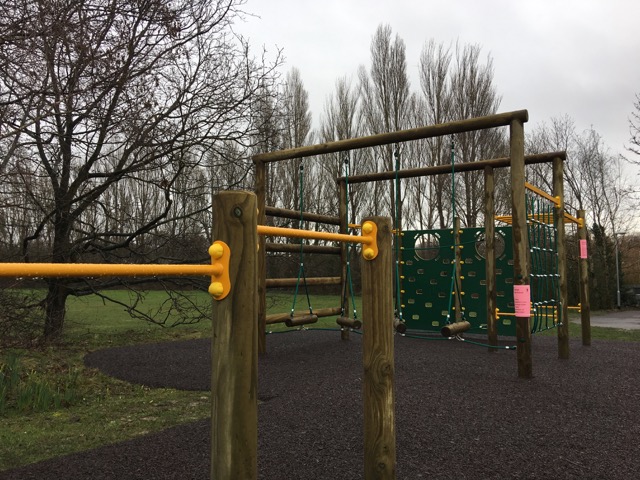 HOUSE DAY
Thursday 16th February 2017 was a school House Day. The day was based around teamwork. Each House organised various activities for the pupils:
NELSON – Cake Making/Craft Skills/Game Design
SOUTHWICK – Team Skills/Treasure Hunt/Craft Designs
WIDLEY – Team Skills/Problem Solving/Scavenger Hunt
4B Assembly – Love & Valentines
Class 4B hosted an excellent assembly to parents this week on the subject of love.
Demonstrating their knowledge 4B covered the history of Valentines back to the Roman Empire and treated parents to a spoof re-enactment of Cilla Black's Blind Date.
Welcome Back…
We have enjoyed a really good start to term. Thank you so much to all the parents who have visited this week to meet the teachers. We have really enjoyed seeing so many of you in school.
We enjoyed a brilliant assembly from 5G this week – celebrating the 100th birthday of Roald Dahl. The children shared some of their wonderful work and their dreams and aspirations for the future through dream jars. It was a really super assembly and thanks to all the parents and family members for attending.
Purbrook Junior School
Vision: Dream Big…
Values: Respect Team Achieve
Vision, Values and Ethos
During 2016 we have focussed significantly on our school values. There has been a significant piece of work led by 2 members of staff involving all stakeholders. The work has involved unpicking our school identity and core values – understanding what we truly stand for at Purbrook Junior School.
A series of inset days and pupil conferencing led us to think carefully about what we stand for both personally and professionally. The vision, values and ethos encompass British Values and SMSC.
As of September 2016 we will have a vision of 'Dream Big…' The vision is about being the best you can be. We want everyone within the Purbrook Community to have a growth mindset and aim high. Underpinning our vision will be three core values – Achieve, Respect and Team. All of our curriculum and philosophies will be driven through the vision and values. As Governors we played an integral part in shaping the new vision and values for the school.
The children have enjoyed a great start back and we look forward to an exciting term ahead. Watch this space for new developments…
We are now also on Twitter. Follow us for regular updates
@Purbrook_Junior